Alto-Falante Shower Power Pro Bluetooth com carregamento hidráulico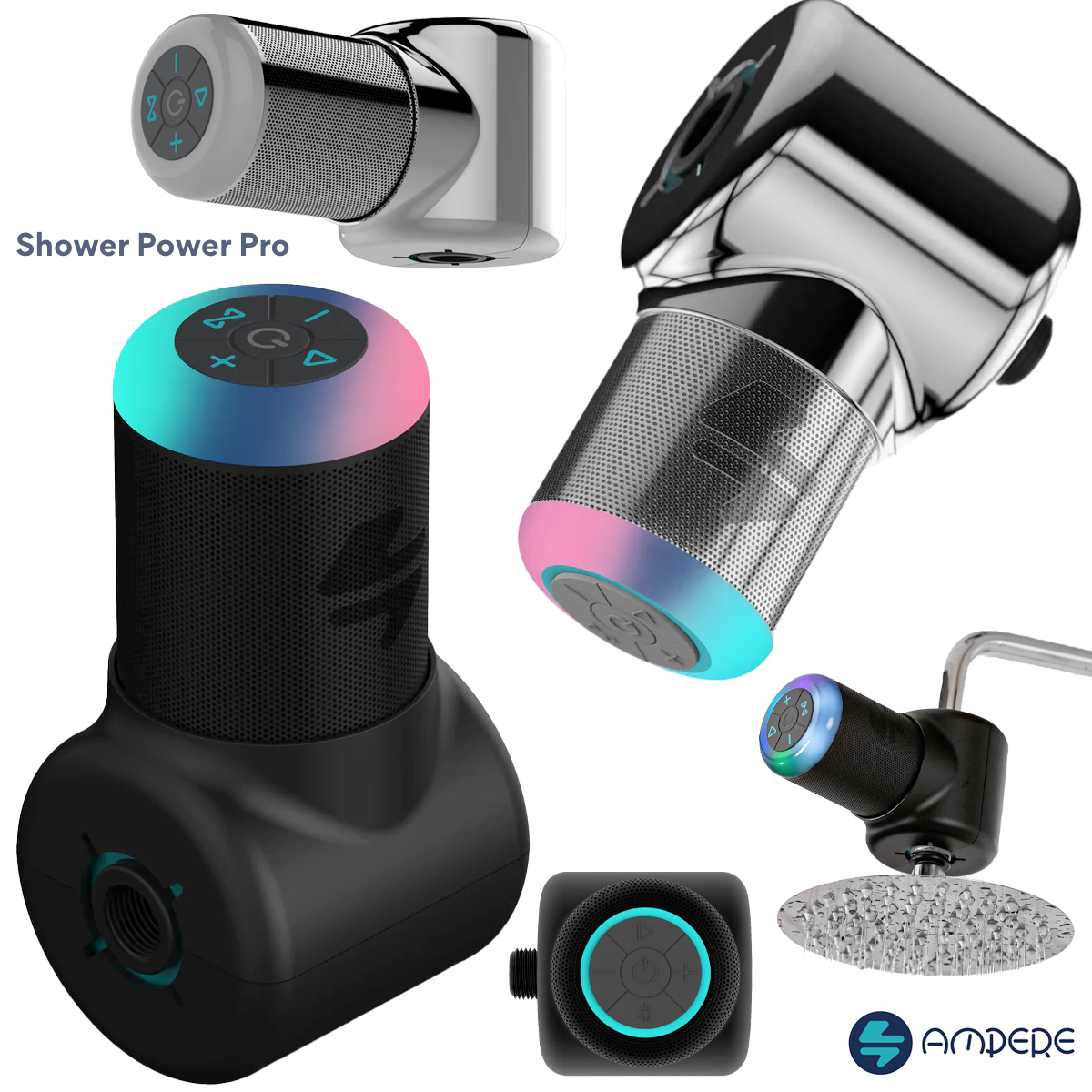 A hora do banho é perfeita para ouvir música e a Ampere tem uma caixa de som Bluetooth perfeita para se encaixar no seu chuveiro para um verdadeiro concerto musical molhado.
A caixa de som Shower Power Pro Hydropower Bluetooth Speaker with LED Lights conta com um sistema de energia hidrelétrica proprietário com carregamento hidráulico totalmente alimentado pelo fluxo de água do chuveiro, para que você nunca fique sem energia quando estiver no chuveiro. Segundo a Ampere este é o primeiro alto-falante de chuveiro Bluetooth hidro alimentado e habilitado para aplicativo do mundo.
O sistema de energia hidrelétrica do Shower Power Pro alimenta uma bateria interna com capacidade de 2.200 mAh com autonomia para ouvir até 16 horas de música com o chuveiro desligado. A bateria carrega 100% após 12-18 horas de fluxo d'água ou em 2 horas com cabo USB-C.
O Shower Power Pro tem um alto falante de 45mm com potência de 3W e nível de som máximo de 85 dBC (modo padrão). O design cilíndrico aproveita a acústica do banheiro e oferece um áudio imersivo de 360° graus reproduzido uniformemente em todas as direções. E se na sua casa tem dois boxes de chuveiros no mesmo banheiro, é possível sincronizar dois alto-falantes para um efeito de som surround.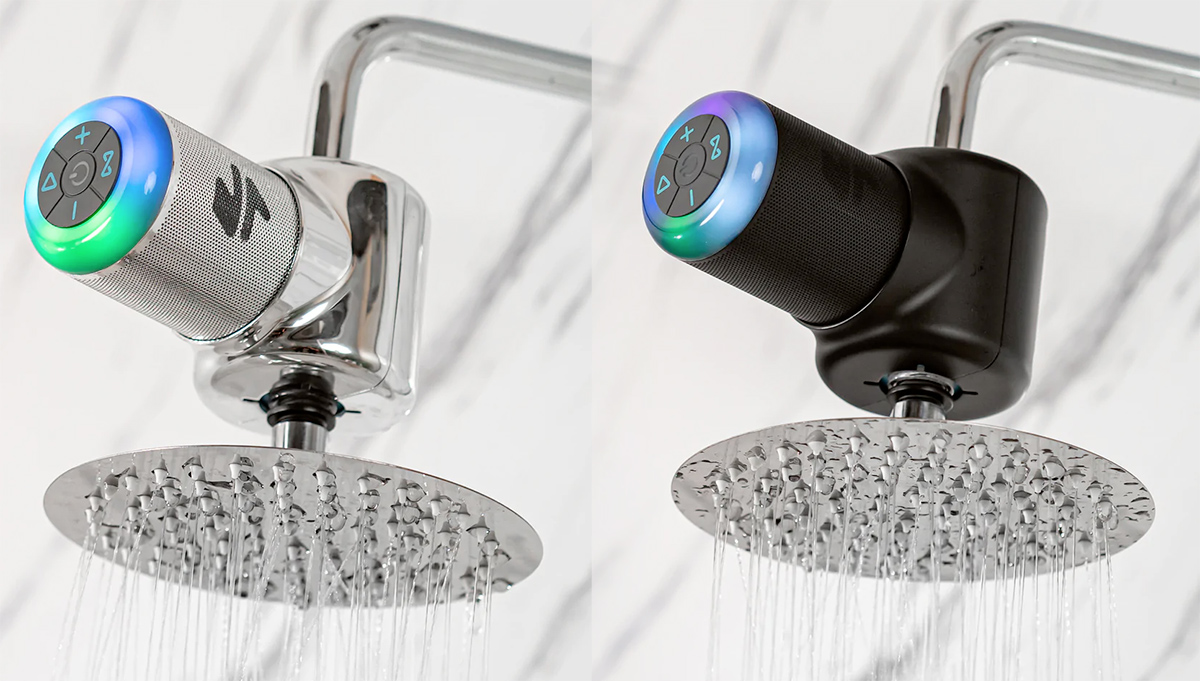 O Shower Power Pro vem equipado com um anel LED com cores RGB para um show de luzes no banho. Três modos diferentes de efeitos de luzes vêm pré-programados no próprio alto-falante e outros modos podem ser selecionados via app. Os botões de controle são grandes e fáceis de serem acessados, mesmo com shampoo nos olhos.
A caixa de som se conecta com o aplicativo Ampere App (​​IOS 13 e Android 8.0) que permite, além de controlar o alto-falante, acompanhar também a temperatura da água e o consumo de água gasto no banho. O Shower Power Pro é feito de plástico do oceano reciclado, tem conexão Bluetooth 5.0 e certificação à prova d'água IPX7. Funciona com a grande maioria dos chuveiros e a instalação é muito simples, podendo ser feita em 1 minuto, sem necessidade de encanador.
O alto-falante de banho Shower Power Pro Hydropower Bluetooth Speaker with LED Lights está disponível em duas cores: prateado ou preto e custa US$149 diretamente na Ampere Shop.
Veja outros gadgets de banheiro e caixas de som diferentes aqui no Digital Drops.
Via The Green Head.