Hub USB Rebuild of Evangelion: EVA Unit 01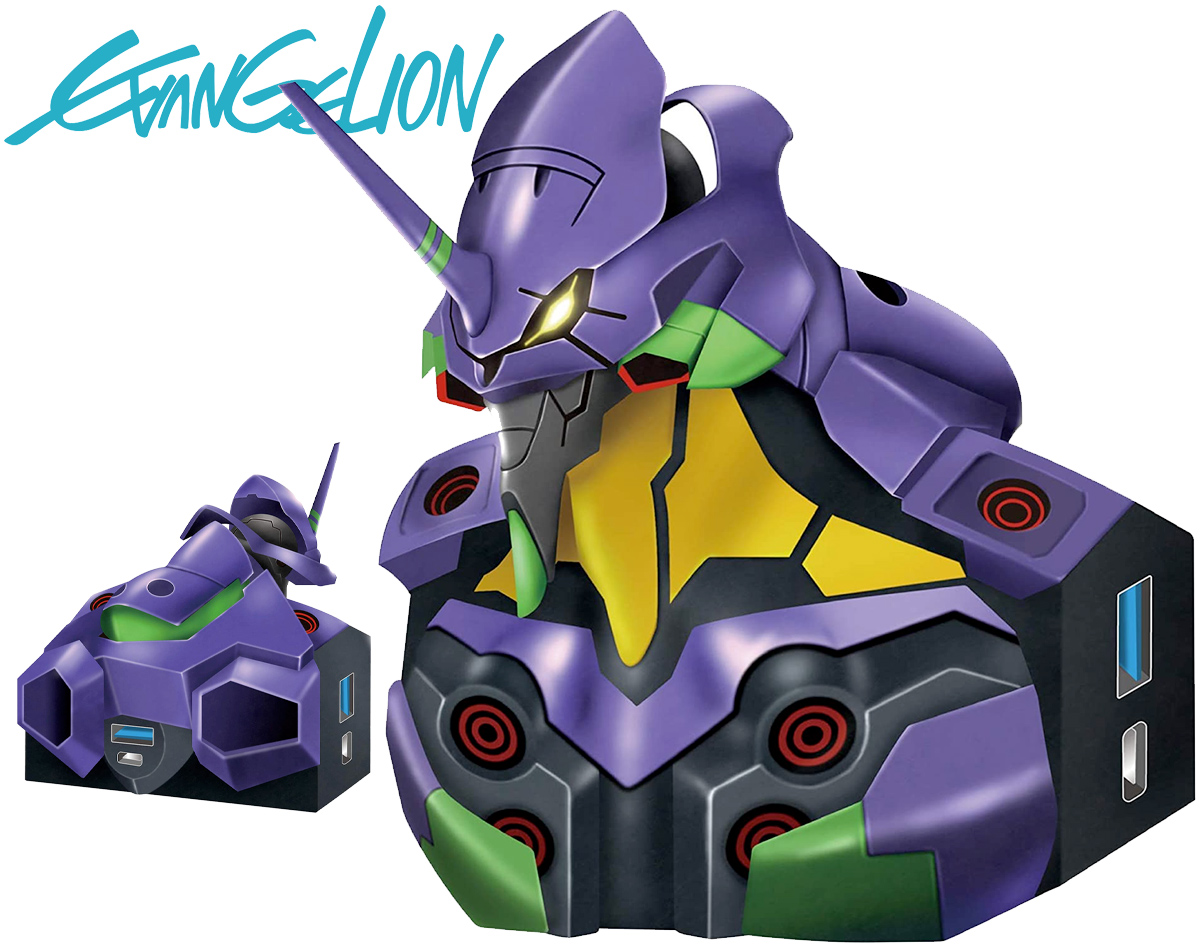 Os fãs de anime que buscam por um novo Hub USB, para conectar vários gadgets no computador ao mesmo tempo, vão curtir este modelo bem diferente da Electroys/TOPS. O hub foi baseado na série de filmes animados Rebuild of Evangelion, que reconta a história da clássica série "mecha anime" Neon Genesis Evangelion dirigida por Hideki Anno e exibida pela TV Tokyo originalmente de outubro de 1995 a março de 1996.
O Evangelion EVA Unit 01 USB Hub tem um formato de busto em três dimensões da primeira unidade Evangelion não protótipo ("Test Type") pilotado pelo protagonista Shinji Ikari, e é o único EVA nascido de Lilith.
O Evangelion EVA Unit 01 USB Hub reproduz a cabeça do mecha numa escultura super detalhada feita de plásticos ABS/PVC e pintada num esquema de cores roxo, verde e amarelo, além disso quando conectado acende os dois olhos com LEDs amarelos criando um efeito maneiro. O hub mede aproximadamente 8 cm por 9 cm por 16,5 cm.
O Evangelion EVA Unit 01 USB Hub vem equipado com seis portas para que não falte espaço até para os gadgets mais obscuros. São três portas USB A 3.0 normais e mais três portas USB C para conectar smartphones, tablets, câmeras ou outros aparelhos mais modernos.
O Hub USB Evangelion EVA Unit 01 Electroys custa ¥5.681 (US$52) na pré-venda da Hobby Search Japan, que aceita encomendas do Brasil. O lançamento oficial está previsto para setembro de 2021.
Veja outros Hubs diferentes e úteis aqui no Digital Drops.
Via ITHome.