Caixa de Som Batmóvel Bluetooth da Clássica Série Batman de 1966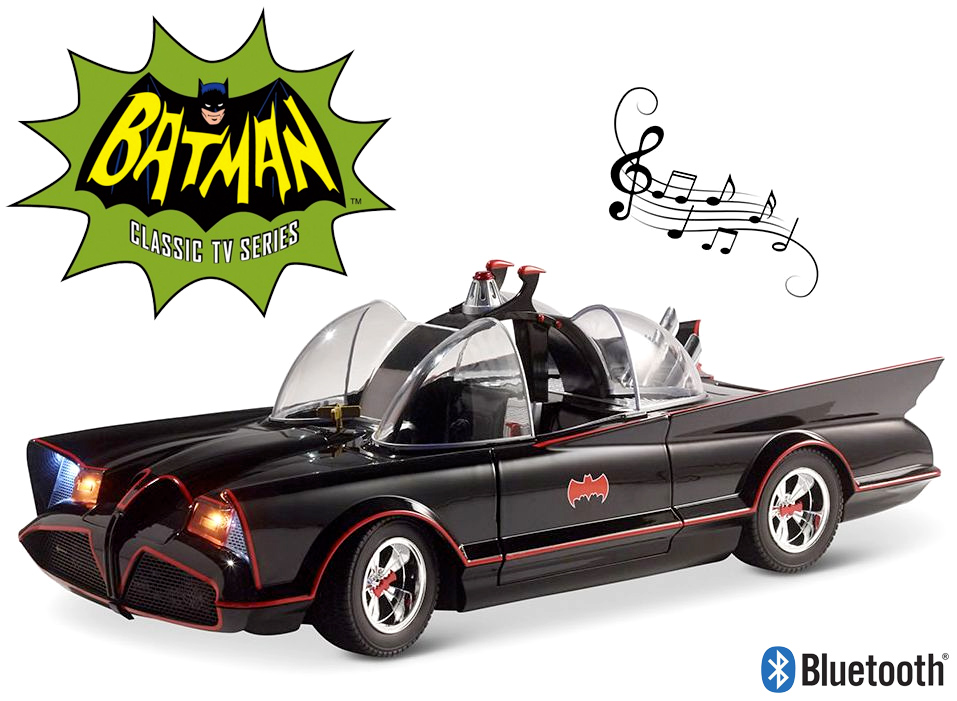 É fã do Batman e está cansado do design básico usado na maioria das caixinhas de som sem fio? Então olha que irada esta caixa de som Bluetooth incrível da clássica série de televisão Batman 66, estrelada por Adam West e Burt Ward e exibida originalmente pela rede ABC entre 1966 e 1968 com 120 episódios no total.
A caixa de som The Classic Batmobile Bluetooth Speaker é uma réplica em miniatura do famoso Batmóvel da série clássica com todos os detalhes, incluindo um Batfone no cockpit, janelas bolha, símbolo do morcego em vermelho e traseira "rabo de peixe". O carro é feito de metal fundido die-cast e mede aproximadamente 40,6 cm de comprimento por 20,3 cm de largura e 17,8 cm de altura.
O The Classic Batmobile Speaker tem um par de caixas de som escondidas na grade do carro e painel de controle na mala com play/pause, avança/retrocede entre outras funções. Além disso o carro tem LEDs nos faróis, entrada para cartão de memória Micro-SD, microfone integrado e bateria interna recarregável via USB com até 8 horas de autonomia.
A caixa de som sem fio The Classic Batmobile Bluetooth Speaker custa US$199,99 na Hammacher Schlemmer.
Veja mais gadgets do Batman e outras caixas de som aqui no Digital Drops.
Via Hammacher Schlemmer.