Luminária USB Disco Voador Space Cruiser da Série Rick and Morty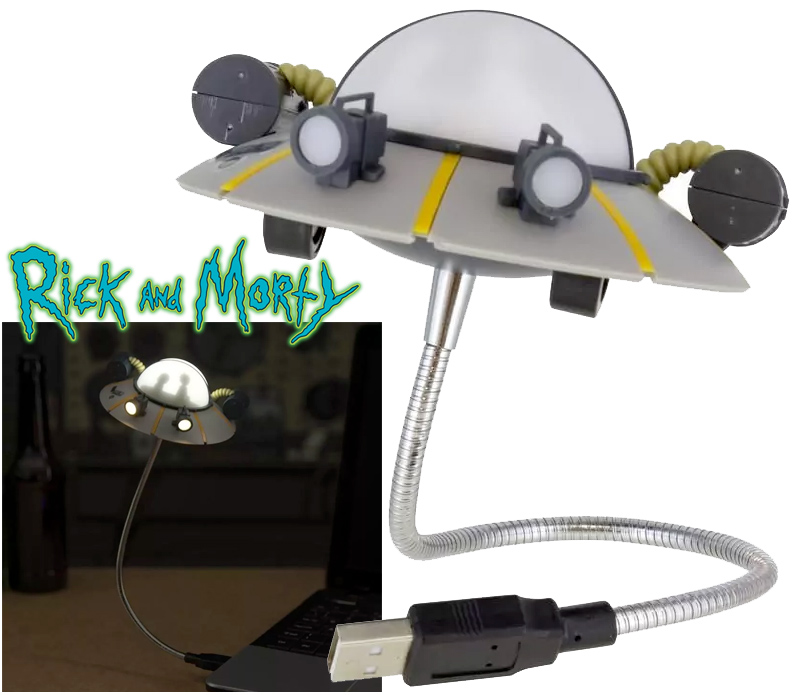 Um gadget fundamental para quem tem notebook sem teclado iluminado é uma luminária USB e esta do desenho animado Rick and Morty é imbatível!
A luminária Ricks Ship USB Light tem o formato da incrível nave espacial Space Cruiser que parece um disco voador UFO/OVNI clássico inventado e construído por Rick usando peças sobressalentes encontradas na garagem. A luminária é licenciada oficialmente, a nave é feita de plástico ecológico BDP (Breakdown Plastic), que se decompõe em aterros sem afetar sua integridade estrutural ou reciclabilidade, tem braço flexível para ser colocada em qualquer posição e pode ser conectada a qualquer porta USB do notebook, laptop ou computador de mesa.
A luminária Ricks Ship USB Light custa £14,99 na Paladone Store.
Veja outras luminárias incríveis aqui no Blog de Brinquedo.
Via Paladone.