Game of Thrones: Transforme sua cadeira no Trono de Ferro
Se você sempre quis ter seu próprio Iron Throne, mas estava faltando grana para comprar todas as espadas necessárias, existe uma forma simples e barata de transformar sua velha cadeira no Trono de Ferro de King's Landing, assim você pode se sentir o próprio Rei dos Sete Reinos (ok, melhor não).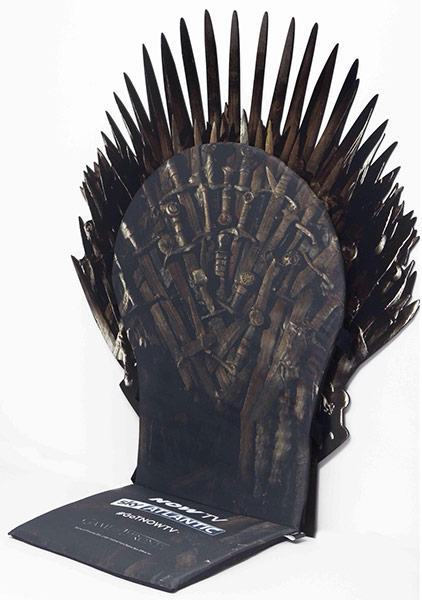 Ao contrário do trono dos livros de George R. R. Martin, este é acolchoado, assim você não corre o risco de se cortar em uma das espadas fundidas. Só existe um problema, esta proteção para cadeiras existe, mas não pode ser comprada, já que foi uma simples promoção do serviço de vídeo streaming Now TV da Sky Atlantic com o The Telegraph.
Via Reddit e Nerd Approved.