The TARDIS PC – Computador da Série Doctor Who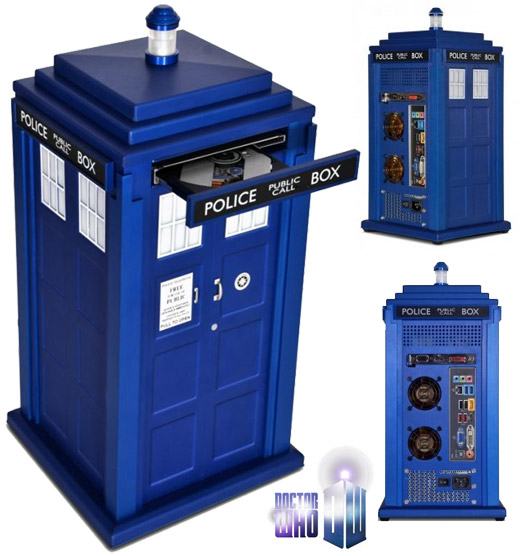 Os fãs da série de sci-fi britânica Doctor Who vão ficar completamente malucos com este incrível computador de mesa imitando a nave espacial/temporal TARDIS!
O The TARDIS PC é um computador com gabinete de alumínio com a forma da clássica cabine de polícia inglesa dos anos 50 que na verdade esconde uma nave, maior por dentro do que por fora, que pode viajar no espaço e no tempo.
O The TARDIS PC vem equipado com processador Intel Pentium G2120 Dual Core 3.1GHz, 8GB de memória Corsair Vengeance DDR3 1600MHz, disco rígido 500GB Western Digital HDD, gravador de Blu-ray Sony e sistema operacional Microsoft Windows 7 Premium 64bit.
O computador é licenciado oficialmente pela BBC WW Ltd e custa £935,99 (R$3.133) na loja inglesa Scan.uk.
Veja outros gadgets do Doctor Who aqui no Digital Drops.
Via Nerd Approved.