May the 4th Be with You: Despertador Darth Vader no Star Wars Day!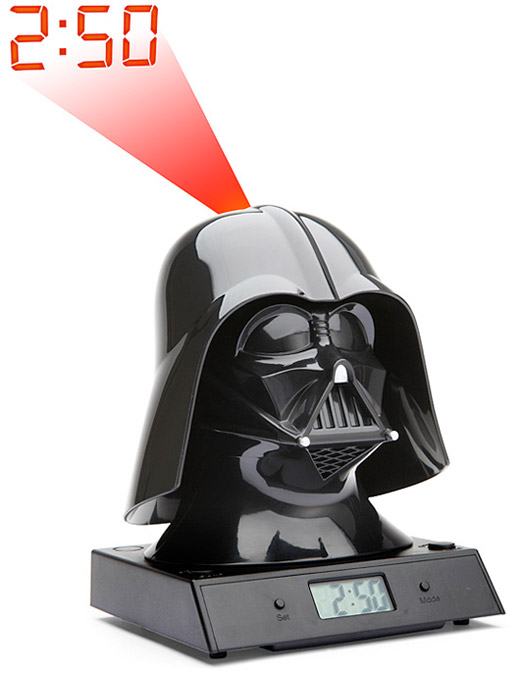 Hoje, dia 4 de maio, é comemorado mundialmente o Star Wars Day. O dia 4 de maio foi escolhido como uma brincadeira fonética com as frases em inglês: "May the fourth be with you" e "May the Force be with you" (Que a Força esteja com você).
Para não perder a hora neste Star Wars Day você vai precisar de um despertador com o lado Negro Força! O despertador Darth Vader Projection Alarm Clock tem a forma da cabeça do Lord Sith, mede 15 cm de altura e projeta as horas na parede, mas o mais legal mesmo é que você pode programar o alarme para acordar com a respiração do Darth Vader!
O Darth Vader Projection Alarm Clock custa US$39,99 na ThinkGeek.
Veja outros relógios e despertadores Star Wars entre muitos outros gadgets Star Wars aqui no DD.
Via GeekAlerts.