Roupa de Mergulho Star Trek!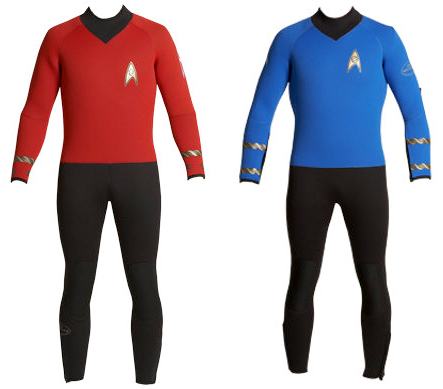 Quem gosta de mergulhar ou pegar surfe e é também fã da série Jornada nas Estrelas vai ficar maluco com a roupa de borracha que imita o uniforme da tripulação da nave Enterprise!
O RDT Star Trek: The Original Series Wetsuit (7MM) é uma roupa de borracha verdadeira, fabricada com material de alta qualidade e feita sob medida para um vestimento perfeito.
A roupa de borracha Star Trek Wetsuit está disponível em três cores/modelos diferentes: Command Yellow (amarelo), Science Blue (azul) e Engineering Red (vermelho).
Cada roupa de mergulho vem com a insígnia de Star Trek no peito e custa US$469,95 no site Roddenberry.com.
Veja outros gadgets de Star Trek aqui no Digital Drops.
Via The UberReview.