Relógio de Parede Dunder Mifflin da Série The Office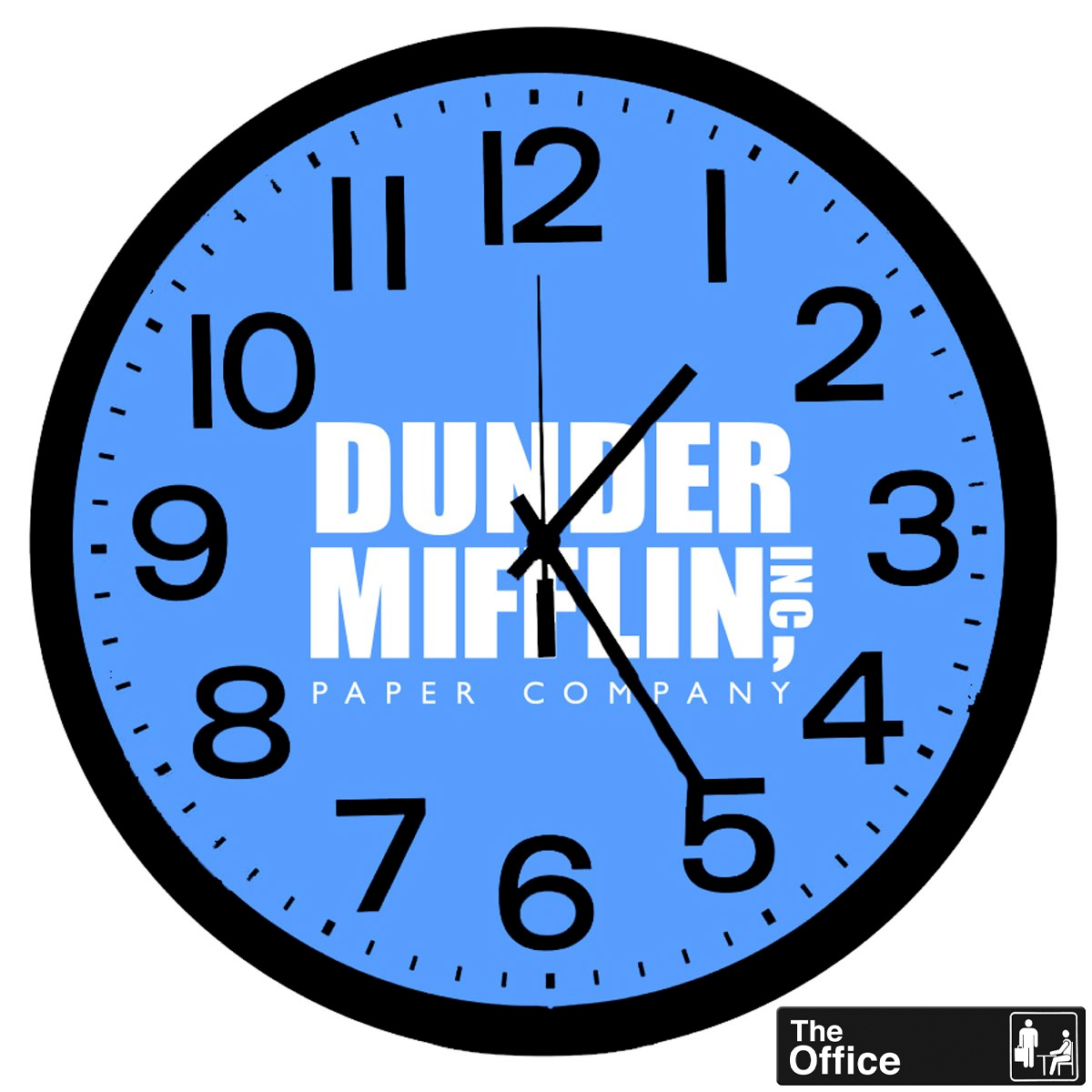 A Surreal Entertainment lançou um relógio de parede maneiríssimo para quem quer transformar o próprio escritório numa sucursal da companhia de papel Dunder Mifflin da famosa e premiada série de televisão sitcom The Office, exibida originalmente no canal norte-americano NBC.
O relógio de parede The Office Dunder Mifflin Wall Clock tem formato redondo com fundo azul e números grandes em preto, além do logo da Dunder Mifflin Paper Company Inc. em branco com bastante destaque. Tudo o que você precisa para competir com a filial de Scranton e seus funcionários desequilibrados como Michael Scott, Jim Halpert e Dwight Schrute.
O relógio The Office Dunder Mifflin Wall Clock é um produto licenciado oficialmente, feito de plástico com 30,5 centímetros de diâmetro, tem movimento quartzo japonês e funciona com apenas uma pilha comum tipo AA. O relógio vai ficar lindo na parede do escritório, na parede da cozinha e até na parede do quarto e deve chamar a atenção dos amigos que curtem a série.
O relógio de parede The Office Dunder Mifflin Wall Clock custa US$19,99 na pré-venda da Entertainment Earth, que aceita encomendas do Brasil.
Veja outros relógios de parede incríveis entre relógios de todos os tipos aqui no Digital Drops.
Via EE.