Carregadores Sem Fio: Friends "The One With The Low Battery" Central Perk e Harry Potter Hogwarts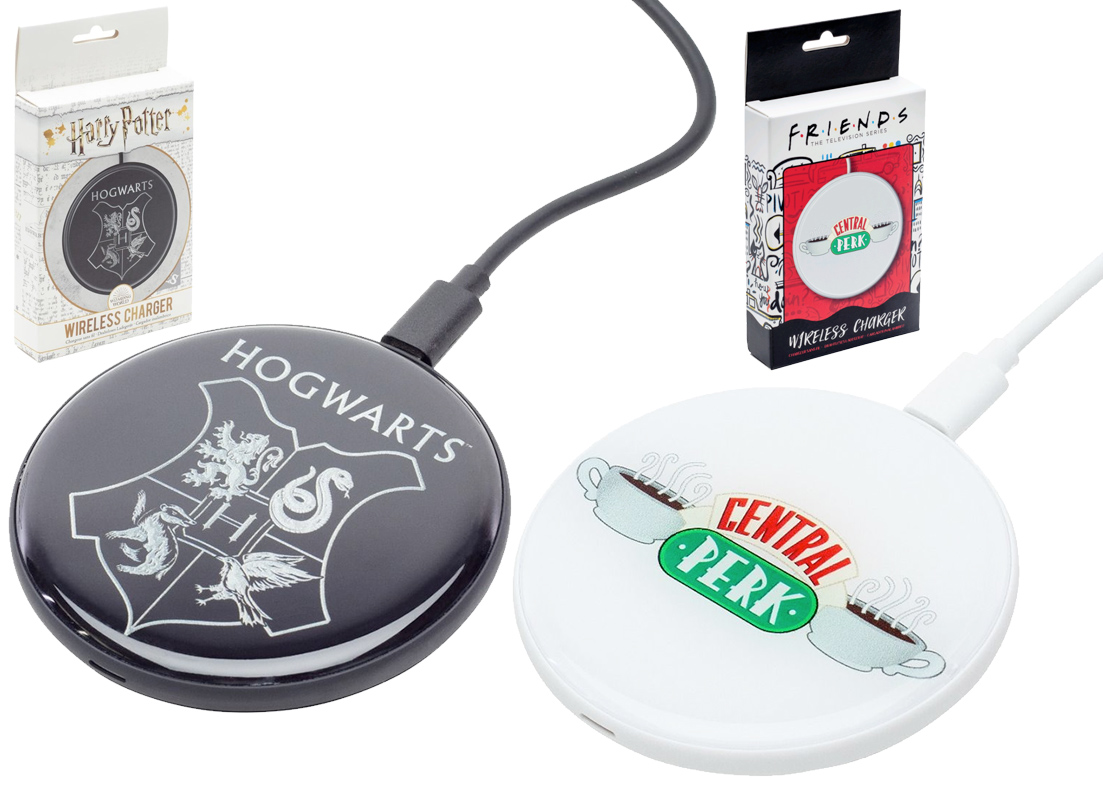 Em busca de um carregador sem fio diferente e estiloso para o seu smartphone? A Merchoid tem duas novas opções que vão agradar tanto os fãs da saga Harry Potter como os da série sitcom Friends
O carregador sem fio Friends "The One With The Low Battery" Central Perk Wireless Charger é branco e tem no centro o famoso logo do Central Perk Greenwich Village em Nova York onde os seis amigos se encontravam e o Harry Potter "Muggle Power" Hogwarts Wireless Charger na cor preta com o brasão da Escola de Magia e Bruxaria de Hogwarts.
Cada carregador sem fio tem uma luz indicativa que acende na cor vermelha quando ligado na tomada e muda para azul enquanto o smartphone é recarregado. Vem com cabo USB e tem output de 5V/1A/5W que deve ser compatível com modelos de iPhones, AirPods e Samsung Galaxy entre outros.
Os carregadores sem fio Friends e Harry Potter custam US$32,99 cada na pré-venda da Merchoid Store, que aceita encomendas internacionais.
Veja outros carregadores interessantes aqui no Digital Drops.
Via Merchoid.