Panelas Star Wars da Le Creuset: eu quero todas!

A famosa marca francesa de panelas Le Creuset apresentou uma nova linha inspirada em Star Wars que ficou simplesmente sensacional. Uma coisa é certa, todas essas panelas ficariam simplesmente perfeitas na minha cozinha. A Le Creuset, que é tão conhecida pela sua excelente qualidade quanto pelo seu preço salgado, já tinha feito outras parcerias com a Disney, mas nenhuma delas chegou perto desta.
A linha conta com nove peças diferentes, simbolizando os nove filmes da saga, incluindo o último filme da nova trilogia de J.J. Abrams que será lançado em dezembro, Star Wars Episódio IX: A Ascensão Skywalker (The Rise of Skywalker). Clique abaixo para ver o vídeo de apresentação da nova linha da Le Creuset.
A peça mais legal sem dúvida é a assadeira com o Han Solo congelado em Carbonite, mas também existem panelas do Darth Vader, R2-D2, C-3PO e BB-8, dois descansos de panela (Millennium Falcon e Estrela da Morte) feitos em silicone, além de um Porg de cerâmica feito para especialmente pra tortas doces ou salgadas.
Uma panela especial e exclusiva é a do pôr dos dois sóis em Tatooine, que é toda pintada à mão. Ela vai custar US$ 900 e só serão vendidas nove unidades no mundo inteiro.
Veja o vídeo desta panela abaixo.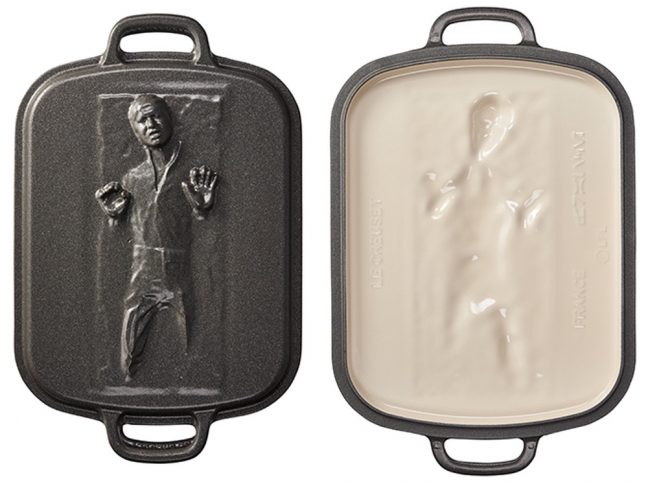 A assadeira Han Solo custa US$ 450, a panela Darth Vader, US$ 350 e as mino cocotte do R2, C-3PO e BB-8 custam US$ 30. O Porg custa US$ 25 e os dois descansos custam US$ 20 cada. Pra conhecer toda a linha Star Wars da Le Creuset, clique aqui.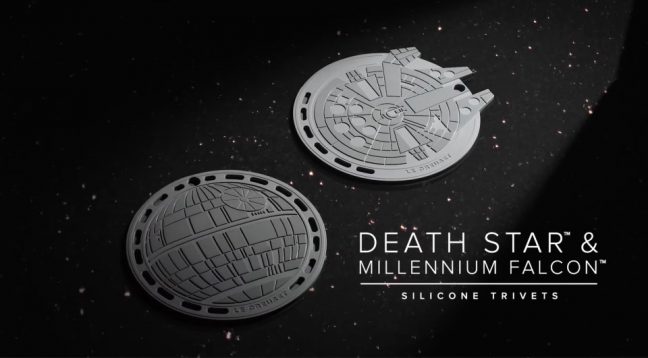 Confira muitos outros posts sobre Star Wars aqui no DD.
Via The Verge.