Pendure Seu Mac Mini em Qualquer Lugar!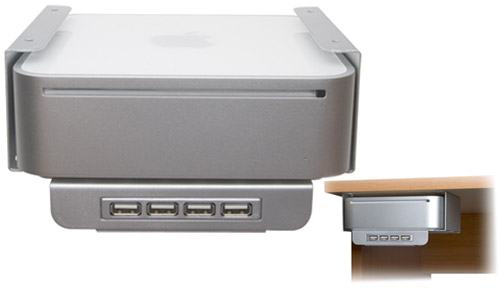 Sua mesa é tão cheia de tralha que não tem espaço nem para colocar um Mac Mini?
O "Hang With Mi" é um rack para Mac Mini que permite que você coloque seu Mac em qualquer lugar, economizando um espaço precioso na mesa lotada. E como bônus o "Hang With Mi" ainda vem com 4 entradas USB 2.0 frontais, funcionando com um hub USB.
O rack "Hang With Mi" custa US$49,99 na Macessity.
Via Übergizmo.
Clique em "Continuar lendo" para ver outra foto.